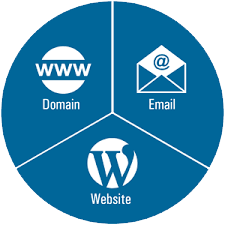 Whether its at your own domain name or ours, we can supply you with e-mail in either individual mailbox format or your own mail gateway (for those with their own exchange servers). All individual mailboxes are spam and virus filtered by us. You can access your mailbox either through your regular mail software (eg: Outlook/Thunderbird etc) or via our Webmail Interface or your Smartphone (or all 3 at the same time).
Our website hosting is fully managed with a consistent 99.9% uptime average over the past 10 years. We are able to host Joomla, WordPress, Drupal, PHP & other CMS based sites as well as regular HTML sites. Daily backups are done to ensure data integrity.
PRICING
E-mail: R22.70pm per 2GIG mailbox
Website Hosting: From R199pm
Please contact us for bulk requirements (discounts are available) or if you require a mail gateway (aka Spooling). Pricing includes VAT.
Suites 306/307 Musgrave Office Tower, 115 Musgrave Road, Durban, 4001
Our helpdesk is open from 8am to 5pm on weekdays