Local SEO vs. national SEO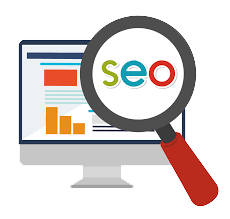 When it comes to SEO (search engine optimisation), there are two basic types: local SEO and national SEO. While both types can be important and beneficial, it's important to understand the difference between the two.
As the name implies, local SEO is about placing your business in a specific geographic area and targeting new potential customers in that area.
National SEO, on the other hand, is for businesses that aren't focused on serving a specific geographic area, but can serve a national (or global) clientele.
Following are some of the differences between the two, to help you determine which approach is best for your business:
Local SEO
Local SEO campaigns are the obvious choice if your business has a physical location and wants to appeal to people within a certain radius or geographic area. For example if you're the owner of an Italian restaurant located in Canterbury, you obviously want your restaurant to pop up when people search for "Italian restaurants in Canterbury" or something to that effect.
A local SEO campaign is about determining where your potential customers live, appealing to those customers and establishing your business as a part of the local community.
Local SEO is typically less expensive than a national campaign, for obvious reasons: you're competing with fewer competitors.
National SEO
For a national or international business, the location doesn't matter as much. When the target audience isn't restricted to a specific geographic area, then a National SEO campaign is a good approach.
National campaigns are more complex, more difficult to enact and typically more expensive than a local campaign. It is more challenging to get to the top of search results for "shoe manufacturers" as opposed to "shoe manufacturers in Cape Town".
With local SEO, your business is only competing with similar businesses in that local area. However, with national SEO, you are competing with similar businesses all around the country (and often around the world too).