Why Cybertek is the best SEO Agency in South Africa
1. Enough Experience
Cybertek is a 24-year-old South African company with over 10 years of experience in SEO and a proven and predictable SEO strategy. The success of any firm isn't based on guesswork or experiments. To prosper in your business you need to hire professional SEO agency like the Cybertek. Cybertek has a good reputation due to enough experience and the urge to satisfy clients' needs. The right SEO agency will be of much help because they will use perfect perspectives in optimizing your website. This is essential because it enhances your ranking thus giving your firm a competitive advantage.
Small Business SEO 2

R

650

pm

Keyword Popularity Analysis

R450

Google Adwords Credit

Monthly progress reporting
Small Business SEO 4

R

900

pm

Keyword Popularity Analysis

R750

Google Adwords Credit

Monthly progress reporting
Small Business SEO 6

R

1200

pm

Keyword Popularity Analysis

R1000

Google Adwords Credit

Monthly progress reporting
2. Get Traffic on Pages
Organic traffic is termed as the best source of leads. Individuals searching for different sites can only find your website only if you have a well-optimized website. If you're ranking high in search engines, you'll probably increase the number of your potential clients. This is essential because you'll concurrently maximize your profit as well as converting the target audience to loyal customers.
3. Value for Money
Hiring the best SEO agency provider is key because it's the key way to reach your target market. Advertisements can be costly and ineffective compared to an optimized website. Cybertek will help you market your product or business in an easy but effective way. Investing in SEO will save much of your money in the long-run.
4. Quality Content
This is a key component whereby SEO offers you quality content for your firm. Furthermore, this will concurrently enhance your website's traffic which in turn increases your firm's output. Link building and generating quality content isn't an easy task, therefore, it's a great idea to hire Cybertek which will satisfy your website's needs.
5. Saves Time
Due to a lack of experience, you'll not only waste your money but also your fruitful time. Optimizing your website requires more time, therefore, you've to hire professional SEO providers who've enough experience. This is a good idea because you'll be able to focus on what you're best at.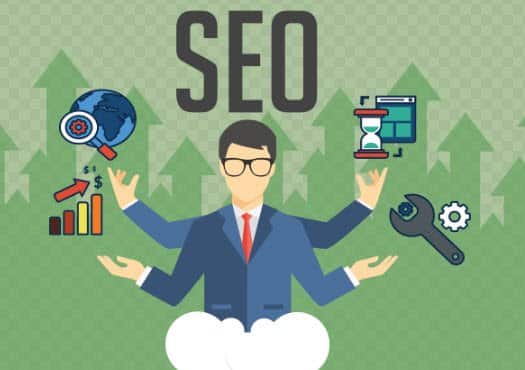 Suites 306/307 Musgrave Office Tower, 115 Musgrave Road, Durban, 4001
Our helpdesk is open from 8am to 5pm on weekdays